Honey Maid is out with a new ad that takes previous companies' efforts to include gay families as normal in their advertisements to a whole new level.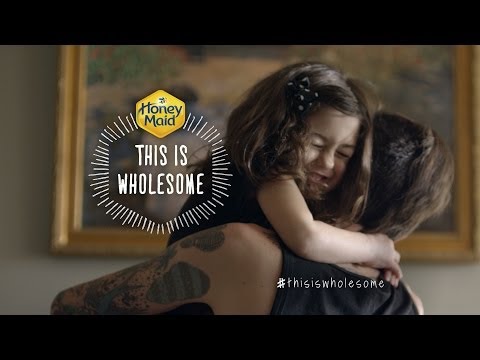 What makes this ad so different?  Other ads feature gay families (in addition to the gay couple, the ad also features an interracial family, a single father, and a "punk rock" family).
The inclusion of a gay family in any ad says, "This is normal." Honey Maid, though, goes beyond that and—explicitly—says, "This is wholesome." Wholesome is an interesting word choice.  It means healthy, which goes beyond normalizing gay families. The message isn't just "This is okay" or "This is acceptable."  This isn't a message of tolerance, or even acceptance—it's a message that we should be striving towards what these families have.
Surely, some conservative's head is exploding somewhere.